​How to choose a website platform for a start up recruitment agency
​
Recruitment can be a notoriously competitive industry. If you're looking to commence a start up recruitment agency or have one in the early stages, making sure you have a strong digital presence with a solid website can set you on the right path. From building your brand to attracting candidates and winning new business, your recruitment website will help you to get your start-up in front of the right audience and will be the key to bigger and better things.
​This is why it's wise to choose a recruitment website platform that is built for the industry with a track record in supporting start-up businesses. Based on our experience at Access Volcanic working with hundreds of agencies around the globe, we have some tips for choosing the right website builder platform for your start-up.
​We can offer some pointers on:
​- Knowing your needs as a startup recruitment agency
​- Finding the right website platform to help address them
​- How to choose the right website platform for your recruitment start-up
​- Why Access Volcanic may be the right choice for your start up recruitment agency
​Here's our guide to your strategy on choosing a website platform.
What are your needs as a start up recruitment agency?
​First things first, let's consider the needs (and challenges) associated with a recruitment agency start up, which will help you to find the best website platform for startup businesses to support your goals.
​Start-up agencies tend to have similar challenges at the beginning when they go to market. Right now, you might be thinking:
​"How do I make sure my brand stands out online in a highly competitive market?"
​"How do I manage cash flow while building my business?"
​"How do I keep my data secure?"
​"How do I choose a website builder platform that can scale as my start-up grows?"
​"How can I attract good quality candidates to minimise my job board spend?"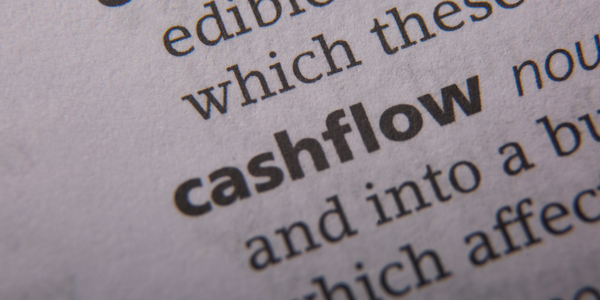 ​
​Here's how your recruitment website can help you tackle some of these start-up challenges.
​1. Standing out and branding your startup recruitment agency
​To get ahead of the game, a start up recruitment needs to create its brand identity. The right recruitment agency website design will help you attract candidates, win clients and hire your own team as you grow.
​Differentiation can come from the right branding. Choosing a recruitment website platform provider that understands the challenges start-ups face can help you to get up and running quickly. The design will be taken care of by recruitment experts to set your website up to reflect your agency's branding and values.
​With most candidates now conducting job searches on a mobile device versus a computer, responsive website design is crucial for your brand reputation. A website builder platform will deliver a mobile-friendly website with good candidate and client user experience.
2. Managing cash flow as a start up
​One of the most intense pressures when getting your agency off the ground is having to spend before your business earns.
​To give your agency the best chance of survival, it helps to focus on the right decisions around money. Knowing the expected outgoings for your business can keep your start-up on the right track.
​How does this apply to your recruitment website? Rather than pay a lump sum upfront to have your website created by a marketing agency and then ask for edits every time you want to make any amends (which is harder to budget for), with a recruitment website platform you will pay a smaller monthly amount. This gives you peace of mind about knowing exactly how much you will be paying each month for the duration of your contract.
3. Data security for your website
​In recruitment, a huge amount of personal data is entrusted to your business. Robust data protection is therefore critical for both good reputation and legal compliance.
​Knowing security and GDPR compliance for your website is taken care of will be a high priority. If your recruitment website platform's not secure, your candidates and your business might be at risk.
​We urge choosing a recruitment website builder with documented, trustworthy security settings. By making the right choice from the start, data protection will remain reliable as your agency scales.
​A good recruitment agency startup checklist can help you stay on top of your compliance requirements.
​Rather than being responsible for your own continuous site updates, by electing to use a SaaS recruitment website platform you will always be using the latest version of code for maximum security.
4. Scalability and business continuity
​If your goal is to scale over time, you should consider not just what your start-up site needs now, but how flexible the recruitment website builder is so you can adapt your content and add pages. You may even want a complete brand redesign or microsite for new specialisms and locations.
​The support offered by the platform provider can make this an easier project without the hassle of transferring the site or getting involved in a big technical project that will disrupt your day-to-day operations once you are in full flow.
​If this sounds intimidating, that's where the website provider's customer support team comes in. Benefiting from an experienced support team to help with website changes along your journey can boost your website's success.
How to choose the right website platform for your start up recruitment agency
​There are several things to take into consideration when choosing a suitable website builder platform for your start-up recruitment business.
​Your agency will need to establish itself in a crowded marketplace and build its online presence to help you connect with candidates and clients.
​With this in mind, it can be helpful to work with a dedicated recruitment website platform that is likely to give the biggest impact for your initial investment. Whilst you build your candidate database from scratch it is important that you are able to maximise all the visitors come to your website. The inbuilt features developed with industry expertise will be designed to optimise the candidate journey, helping you convert passive jobseekers to placed candidates.
​Here are our top tips for choosing a website builder platform that will help your start-up recruitment business take off.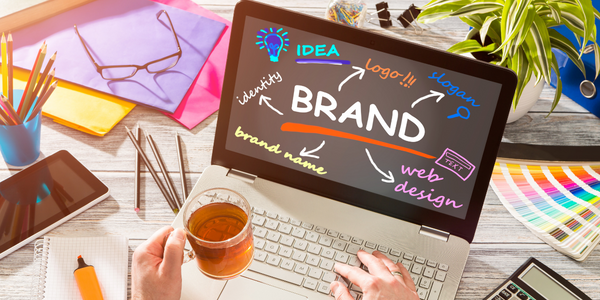 ​​
1. Decide on the right features for your startup recruitment agency website
Before you reach out to website platform providers, we recommend thinking about the scope of your project and the needs and challenges of your start-up business.
Some questions that you might consider are:
Design
- What are your brand values that can be digitally conveyed?
- Do you have some photography of your people and office, or will you be using stock photography or vector type imagery?
Database Integration
- Do you need your website to integrate with your recruitment CRM?
- Will you need any other integrated technology such as a recruitment cms, multi job board posters or Apply with LinkedIn?
Job Applications
- How can candidates sign up for job alerts?
- Can you SEO-optimise open roles to increase the impact of your posts?
Candidate Portal
- Can candidates self-manage their application to decrease your admin time?
- Will candidates have one place to interact with your jobs?
Social Sharing
- Can consultants share jobs easily from your site to social channels?
- What candidate attraction methods can be built in?
2. Choose a provider that specialises in building recruitment websites
We recommend looking at providers that specialise in recruitment websites.
Some of the providers you'll probably find in your search are:
Us here at Access Volcanic

Staffing Futures

Bold Identities

RecWebs

Strategies

Reverse Delta

Shazamme
Not all of these will build your website on a recruitment platform. Some will use WordPress, for example, which means that you will not benefit from functionality upgrades that are rolled out automatically to all platform users.
Here's what you might want to think about when choosing a provider:
What level of ongoing customer support do they offer? Is this included within the cost of your website, or monthly fees, or will there be ad hoc additional costs when you need help?

Will the templates suit your project? Is there an opportunity to go for a more bespoke design if this is what you ultimately require?

How long will it take to build your website if they are having to start from scratch every time?

Does their portfolio show work with agencies like yours (size, specialism, geography)?

Does the platform have the right integrations for you?

How and where will your website be hosted? Are there any additional costs for this?

What is the scale of their organisation?

Can they offer you other recruitment technology to help with your start-up, such as a recruitment CRM so you can minimise the number of suppliers you need to deal with?

Are they able to support multiple languages if you have this need?
If you'd prefer to go with another website builder that's not specific to recruitment, popular choices are:
WordPress

Umbraco

Wix

Squarespace

Weebly
These website builders are likely to lack some core functionality that will help address an agency's needs and may need some extra tweaks to work as recruitment websites. Consider asking how these providers will handle:
Candidate attraction

Candidate portals

Application forms

Integration with your CRM

Content management
As a recruitment start-up, your business has unique challenges. Other people in the same boat will be able to share their experiences. Reach out to your networks or ask your chosen recruitment website partner to provide some recent examples of websites they have built for start-up agencies.
3. Choose a platform that provides exceptional candidate and client user experience
A phrase you might have heard is "recruitment is about relationships."
One part of that relationship is how people interact with your recruitment website design. User experience (UX) means everything that someone would see, click, or think on the site.
You may not have considered this part of your business strategy. But as website designers, we think that being considerate of candidates' and clients' user experience will make your brand stand out.
Some things that we think help recruitment website UX are:
- Job boards and job feeds to get updates with no extra clicks
- Candidate application forms to fill in data easily
- Social media sharing to simplify posting new roles
- Candidate portals to help onboarding
- Responsive site design that works on any device
Accessible website design helps all the people involved in your business. It could be a consultant increasing placements with social share. Or maybe a candidate finding the right role with a saved search.
No matter who it is, the right website features can make your agency easier to work with.
Why consider Access Volcanic to build your website for your start up recruitment agency?
At Access Volcanic, we've supported many start-up recruitment businesses to launch with a well-designed website.
Here's ways we are well-placed to support recruitment start-ups:

Multiple case studies of websites built to get agencies off the ground

Candidate attraction features like SEO-ranked job search

Inbuilt reporting so you don't need to be a Google expert

An in-house design team to bring your branding to life

A SaaS monthly payment model for ease of budgetary control
Our team at Access Volcanic is conversant in working with recruitment start-ups and understands the needs of small businesses. If you want to know more, consider speaking with one of our team or check out our other resources for start-up agencies.
A summary of website builder platforms for start-up agencies
At the early stages of a start up recruitment agency website design, everything is fast-paced and uncertain. Building an online footprint is essential in today's digital world.
Without the luxury of an in-house marketing team, it makes sense to partner with a website builder that is an expert in the industry that can help inform and guide you about how you can get the best results. A generic website platform is not rarely focused on candidate conversions, so you are more likely to need plug-ins. This makes it a more complex website to maintain in the longer-term than an all-in-one platform. Understanding what support you will be offered is important as you are likely to have other things to focus on, such as running the business and making placements.
Visit our start-up hub to learn more tips on how to scale your start-up recruitment agency.