​If you're a recruitment agency operating in 2023, you're already more than aware as to the significant importance a website can have on your success. And chances are, you're either in the process of "revamping" your existing website or building a new one entirely (as these days, a website is never actually "done"). If this is the case, you're probably asking, what should a recruitment website cost in 2023? What should I realistically expect to pay?
Well here at Access Volcanic, recruitment websites are our speciality, and we've helped over 2000 agencies create a website that represents their unique brand and requirements. Because of this, we wanted to take the time in this article to give an in-depth answer to the question "How much does a recruitment website cost in 2023?" Even though we may not build your agency's website, we at least want to prepare you for the budgetary questions you're surely asking.
If you want to jump straight to the part where we show our offering for recruitment businesses such as yours, check out our recruitment website packages.
With that, let's now dive into costs, features, and more that will dictate what you spend on your next recruitment website.
​
​
Request a personalised demo with our website specialists
​
What are the recruitment website options for my agency?
Before we get to cost, buyers need to be aware there are many options available. Almost like choosing your favourite sandwich from a supermarket, you'll be amazed by the range on offer. You'll want to amass all the information and then you'll be in the best position to make an informed decision on the right solution for you.
Here are a few of the many website providers – some are more recruitment specific than others. Within each, they'll offer differing layers of customization to make it unique to you and your needs:
Access Volcanic

Wordpress

Shazamme

Venn Digital

Wix

Staffing Future

Built by a marketing/design agency

Friend/mate/neighbour
With the world now exclusively online, it's essential your recruitment agency presents itself on the world wide web. However, just being there – having a shop window – isn't good enough. Nowhere near good enough. As we move away from COVID lockdowns, the recruitment landscape is a totally different place to pre-pandemic. A lack of available candidates and soaring job board costs are dominating the agenda, and this is causing the entire industry a headache that is not set to go away in the near future.
Different types of recruitment websites and their corresponding costs
Some recruitment website designers and developers need 100% of payment upfront immediately, others offer a monthly subscription model permitting you to budget accordingly and as you yield results, if a (often large) one-off outlay is outside the bandwidth of your cashflow.
The free option
Some of the vendors listed above do offer a free option and for those on a very tight budget this may be appealing. On the reverse side of the coin, the functionality, design abilities and customisation with the free option will be limited and could leave you frustrated quicker than you'd like and meaning you need to start over again as you start to scale.
Whilst the website technology may cost you nothing, the design and build time could take you to over £1000 depending on whether you need support building it. We do recognise that a free version may be your only option at first, but there will be very limited recruitment website development.
Generic templated – theme - websites
Another option is a templated site built on a generic platform. These are open-source website creation platforms and can be used for everything from a car dealership to a craft store specialising in crochet. So, you can be sure this is a platform not aimed specifically to the nuances of recruitment. However, when you look through their huge catalogue of design templates, you'll find some labelled as recruitment' .
This is regarded as "off the shelf" and can be ready to go to a degree. In other words, the customisation will be limited and so your site could look similar to a competitor. These sites run 'themes' so you pick a site you like – as you would a pair of trainers – put in your online basket and pay for the site. You've then got to find someone to put your website together. That's where the comparison to trainers ends.
How much does a recruitment website cost in 2023?
The template might be free, but you'll likely pay for lots of add-ons in order to give you both the look and functionality expected of a recruitment website including for developers to build it, hosting services, security, apps to fine-tune the site for integrations for example.
​Option

​​Price range​

​​Typical fee structures​

​Built by a mate/friend/neighbour​

£100 - £1000

​Notional amount required in payment of service

​Free option

​​£0 (but factor in development costs of approx. £1000

​Paid before/after build

​Templated – theme - recruitment websites

​£1000 - £4500

​25% required in advance

​Bespoke recruitment websites

​​£2500 - £10,000

​50% required in advance

​Multinational, enterprise websites

​£10,000 - £45,000

​15% required in advance

​Bespoke built by a design agency

​£4000 - £15,000

25% required in advance

Subscription based services – Access Volcanic

​​£250 - £899 per month* **
* Extra customisable options which incur extra work will increase this cost amount p/m
** Approximately

​No deposit, no upfront fee
​
If you'd like to learn more about Volcanic's SaaS model, get in touch with our team for more information.
​Speak to a website specialist
​
Bespoke recruitment websites
These are highly customised created to meet your explicit needs and will then reflect your brand, formatting and specific navigational demands. For most agencies when it comes to a bespoke designed site, the development man-hours can be enormous stretching your budget to the absolute max. Also of note is that bespoke websites will need to be maintained in order to ensure they stay abreast of security, compliance and ever-changing search engine algorithmic updates.
Subscription based services (SaaS)
Much like our favourite TV streaming services - Netflix and Amazon Prime immediately spring to mind - subscription-based recruitment website platforms are now available as an alternative way to manage your online presence. Referred to as Software-as-a-Service (SaaS), pay monthly recruitment websites, usually contracted for a specified period in return for the ongoing maintenance and development of the platform and access to the Content Management System (CMS) and other tools that enable you to modify your site Usually contracts are for two or three years. After this period, you'll recontract and perhaps look for a design refresh. If, however, you choose to leave, like with Netflix and Amazon Prime, you won't be able to take your website with you.
At Access Volcanic, we power over 2000 websites across the globe for start-up to multinational agencies on our SaaS recruitment website platform.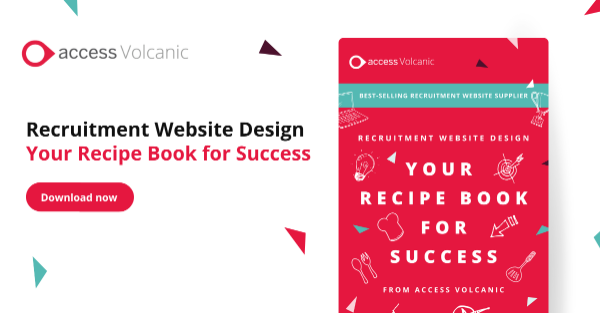 Bespoke built by a design agency
Everyone would love something that is unique to us – whatever walk of life that is. However, if you want custom build, you're likely to need deep pockets and a lot time.
When it's bespoke build, you are testing and developing as you go, so not only are you spending man-hours creating a web solution from scratch, but an industry expert, like Access Volcanic, will have already faced and overcome these hurdles.
You also should discover at the outset how easy it will be to make amends to the site should you need to. Whether you will be able to make these yourself, or whether these will incur additional developer costs. At the time of consideration do ask what recruitment website development and pay monthly recruitment website options there are.
Multinational, enterprise websites
For agencies that operate in multiple regions or with multiple brands, their websites are likely to be more complex requiring tailored featuring and multi-lingual content. Having these websites delivered across one recruitment website platform like Volcanic can make it more manageable for the marketing team when it comes to content updates and reporting. Costs will depend on the number of sites required and whether a templated or bespoke design is selected.
Built by a mate/friend/neighbour etc
Let's picture the scene, you're starting your recruitment agency and cash is tight, but you know you need a website. A freelancer/mate/friend/neighbour
has offered to help you out. This sounds like nirvana – a website you can use to get going and will cost next to nothing. What's not to love?
However, it's unlikely this person will know the integrations you need, nor will they think about how job adverts are posted or embed the SEO tools to enable you to stand out on the search engines. They are unlikely to be a recruitment expert, so will not understand how to optimise candidate journeys. Your website might look OK, but will it deliver applications?
What do I get for my money - what really is included in my recruitment website cost?
You need a website that can not only scale as you do, but will integrate with technology that makes your agency slicker and more efficient.
With a recruitment website platform you will benefit from:
- Content management system (CMS) to publish your blogs, content and job adverts
- Integrations with your other recruitment tools
- Reporting dashboard
- Experienced design expertise and consultation to get your site live
To find out what functionality a website platform provider may include, check out the tour here: Platform Tour - Volcanic's Leading Recruitment Website Platform
Saas sounds good. Are they pay monthly recruitment websites?
SaaS – Software as a Service – means that you essentially pay a very small percentage of the overall running costs to access whatever technology services you are enjoying over the cloud. You do not therefore have to take responsibility for maintaining the software, and once you stop accessing the service when your contract comes to an end, you stop paying for it. It is the modern way that we consume many products within our personal and professional lives.
In the world of recruitment websites, a SaaS model enables a highly developed platform to be made available to agencies of all sizes across the world. The SaaS monthly fee includes hosting and the use of the platform that has been specifically built over time to cater for the specific demands of recruiters.
The platform underpins every website, meaning that smaller agencies benefit from the same technology as their larger competitors. Websites built on a SaaS platform can therefore be up and running relatively quickly as the core functionality is already there, it's just the design that needs to be created in partnership with the agency. There are differing levels of package with the platform acting as the foundation on which the website is built with cost options for templated and bespoke designs.
A recruitment website built by Access Volcanic in partnership with an agency using one of our theme-based designs on our SaaS platform starts at £250 per month over a three-year contract – essentially one placement and your entire website is paid for. For a more radical design – featuring a higher level of brand configuration will start to move the dial, so you'll be looking at a price of around £899* per month for three years.

With SaaS website provider you get the best of both worlds: strong technical capability for candidate conversions and expert design. Ultimately you get a website with architecture built to attract candidates, engage clients and consultants supported with a design that conveys your digital brand.

* For extra customisable options which incur extra work will increase this cost amount p/m
To learn more about Access Volcanic's SaaS recruitment website platform, click here to book your free demo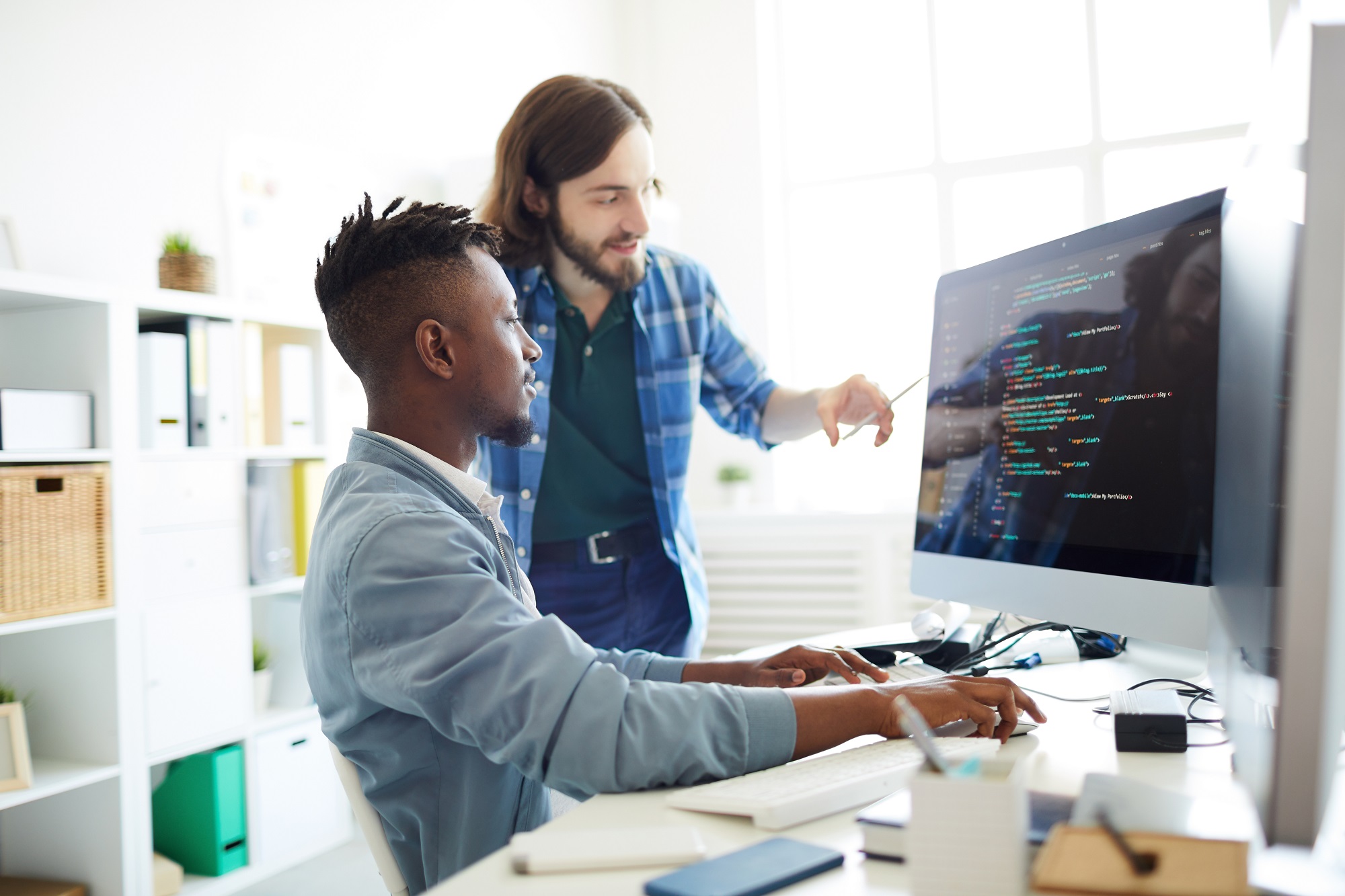 ​
Future-proofing your website and the associated costs
Almost as soon as you've launched your new website you'll be looking to make edits – and Google will be happy for you to constantly add new content. Recruitment website development is constantly evolving.
There are so many options for you to consider, but you must take into consideration and budget for post-launch support. How are you going to keep your website relevant and secure? How much does it cost to add users and extra pages, for example? How are integrations embedded? How can you extract reporting data?
These should all be part of your deliberations for your recruitment website partner of choice.
If you opt to build your website with an agency, you are likely to have to pay for them to make updates as and when you need them on an ad hoc basis, which makes budgeting challenging. With a SaaS website provider, you will likely get ongoing online support included, and you may elect to have a customer support package that gives you greater peace of mind. In this case you will pay slightly more each month knowing that you can access expert advice.
Conclusion
If you're considering a new recruitment website, the above questions will be relevant to your decision-making. Each agency's requirements will be different, so make sure you consider how you maximise the full potential from your digital platform.
Remember there are free options available, but could be limited in their functionality. There's other templated options for implementation as well as specific recruitment platforms. And when you add in bespoke creations and SaaS options, there's plenty for recruitment agencies to choose from.
What is certain is that a website for a recruitment agency is now regarded as essential to attracting candidates, engaging clients and building your digital brand.
After exploring all the options we hope you have all the information you need to make an educated choice.
To learn more about Access Volcanic's SaaS recruitment website platform, click here to book your free demo.
​

​