​​If you've landed on this page, the chances are you're interested in recruitment SEO. The term SEO stands for Search Engine Optimisation and is the practice of optimising your website pages with certain keywords for ranking in a Google or Bing search against your competitors. In this article we look at how recruitment SEO can help you attract more candidates, generate more clients and build your digital brand.
​
​
A brief introduction to recruitment SEO
SEO is the structured routine of writing content with keywords that are searched for by your target audience. The more a keyword is searched for, the more a Search Engine – Google, Bing – will rank this as important and offers insights to writers that a particular term, for instance, recruitment SEO, is searched for.
Writing for our audiences is relied upon increasingly because increasingly our first port of call for information is made by going online. Creating content that contains relevant keywords is a critical part of not only your SEO strategy, but also part of your encompassing digital strategy. SEO for recruiters was always in the court of specialists, but not any longer.
Creating content is now an important pillar in your recruitment marketing strategy to attract candidates and clients. When writing content, which could be a job advertisement, an eBook, a whitepaper, or a blog, it's important that it delivers the results you are setting out to achieve while allowing you to target relevant keywords. Importantly, your visitor also finds the information they are seeking. This article will offer advice and information regarding terms you need to be aware of and how to execute recruitment SEO success.
Let's start with some basics. The term 'keyword' refers to the words people use when they search. A keyword can be a single word or a phrase. There are many tools available, such as Google's free Keyword Planner, which can help build a list of keywords to be used in a campaign for SEO and content. Take a look at your own website and learn which words Google believes you rank for by logging into the AdWords area. If you've never used this before, then this tool is highly effective in both driving free or paid traffic (pay per click) to your site.
It's important to build your understanding of the many facets of SEO for recruitment agencies so that you can maximise the effectiveness of this digital tactic.
On-page SEO
On-page SEO is the optimisation of specific web page content, for not only search engines but also viewers searching for information. On-page SEO focuses on uplifting specific page content that satisfies search engines to direct users to your page when specific keywords and practices are applied. This recruitment seo encourages the stickiness of your job advertisements and underlines your recruiting abilities through your website.
On-page SEO is one of the more traditional recruitment SEO practices and is still highly regarded as effort worth making to distinguish your content. Common on-page SEO practices include:
● Optimising H1 and H2 title tags
● Including internal and external links in your content to underline your expertise
● Using your keywords naturally throughout your text
● Putting your keywords in your URL
Off-page SEO
Meanwhile, off-page SEO includes tactics away from your recruitment website to increase your site's authority and search engine ranking success. Off-page SEO is a newer practice and encapsulates other recruitment marketing digital activities that will be of interest to the candidates and clients you're trying to engage. Marketers today are multiple ball jugglers when it comes to their day-to-day activities all with a common focal point; improving your website's attractiveness on Google.
Off-page SEO is increasing in its importance to recruitment agencies as job board costs increase and as recruiters search for reliable methods to gain online credibility and interest from candidates and hiring managers.
Off-page SEO actions include:
● Where your content is referenced by another website - a practice called building backlinks
● Personal brands are important in recruitment. When a link is put on social media, and then shared, it helps your off-page success
● Using all your social media channels to encourage sharing of your content, case studies, blog and other insights increasing engagement and shares on social media.
● Increasing your branded mentions on Google and Bing
Technical SEO
Embedding correct technical SEO ensures your recruitment website meets the technical requirements of search engines – Google and Bing - with the goal of improved organic rankings.
We recognise now how influential a recruitment website is to attracting candidates, engaging clients and building your digital brand. Much of the success of recruitment SEO is through technical best practice being met so the search engines recognise the proficiency of your website, which reflects well on your recruitment business. Good technical SEO means the search engines can crawl your website easily to find the good signals they are searching for.
Technical SEO encompasses:
● A sitemap that showcases your website and the content on the site
● Considered architecture that supports your website's user-experience (often referred to as UX)
● URLs that feature your keywords
● Well-structured content that is substantial and engages the reader
● Content that is not repeated in multiple pages
● Hreflang that tells Google which language you are using on a specific page, so users can search in their desired language.
● 404 pages in place for content that no longer exists
● 301 redirects for pages that are no longer relevant and takes visitors to other similar pages
So, why is SEO important for recruitment agencies and recruiters?
Across every walk in life, the internet is often the first place we search for what we're looking for. It's no different for recruitment either. Well crafted content with keywords that are known to be searched by candidates and clients is a fundamental way to build your brand and fill your jobs with candidates looking for you and the role you're advertising. It's the same for clients – they are using keywords to search for outstanding recruitment agencies to help them fill the jobs they have open. For many years, recruiters had to rely on job boards and keep their fingers crossed that talented professionals would see their adverts, but now recruiters can use recruitment SEO to attract candidates and clients directly to their agency through search engines. In the long-term this reduces the cost per hire, and builds your brand credibly and organically on Google, Bing and relevant social media channels too.
​
Key focus areas in SEO for recruitment
Aside from building their brand presence, recruitment agencies are now using their websites to optimise their jobs so they can be found on Google.
1. Making your website eligible for Google for Jobs
Google have now focused their search engine domination into a method that enables candidates to find their next job. Google for Jobs aims to make the job search easier for job seekers and brings listings from technically excellent recruitment websites, job boards and careers sites together to display in the fabled Google Search. This is a go-to way for recruitment websites to excel against the previously dominant job boards. Winning here will lessen the cost per hire and reliance on external channels. 2. Attracting new potential candidates with informational content
Candidates want to register with knowledgeable, focused recruitment agencies. As we've established, many candidates will search online first for their next step. You can generate the interest of passive jobseekers with well-written informational content that satisfies their curiosity, but remember they've found it because recruitment SEO has highlighted this as credible content and showcased it when the candidate has put your search term in Google.
3. Providing best-in-class user experience (UX) and mobile usability
According to recent insight from Glassdoor, they estimate 58% of job searches are made on mobile devices. In all likelihood, this is going to increase. The usefulness and access to content on the move means user experience on smart devices will encourage more job applications and clients reading your case studies.
Ensuring your website is responsive will encourage more interactions and will satisfy search engines that your website is technically in accordance with their desires for best practice.
4. Converting prospects with strong CTAs, internal linking, and persuasive copy
Search engines are fundamental to building a successful brand and online experience. However, you'll need to write advert copy to engage the jobseekers reading it to elicit an application. No-one wants to read goofy prose that only a computer will understand. Google understands and wants this and deems content satisfactorily with keywords naturally placed and written with the human in mind.
When writing your copy ensure you include links to other helpful online resources (this is best practice) and accommodate a call to action for the candidate or potential client to take next steps.
The knitting together of engaging copy and a call to action facilitates the relationship, heightening the chances of placement success.
5. Building brand awareness (and backlinks) with an off-page SEO strategy
Digital marketing is driving efforts with recruiters being rewarded with the availability of so many practices that to take job adverts further, farther and wider.
Encouraging the accountability of building personal brands means consultants will share content on their LinkedIn profile, whilst sharing your content and jobs on your agency's social channels will add another layer.
Fostering positive relationships with partners means they may promote your content so do share with them and ask for a backlink. A well-written original piece of content with naturally placed keywords will be highlighted by the search engines as a credible, authentic reference and will therefore be read by many garnering a backlink from Google and Bing. Achieving this takes time but is crucial to good recruitment SEO.
​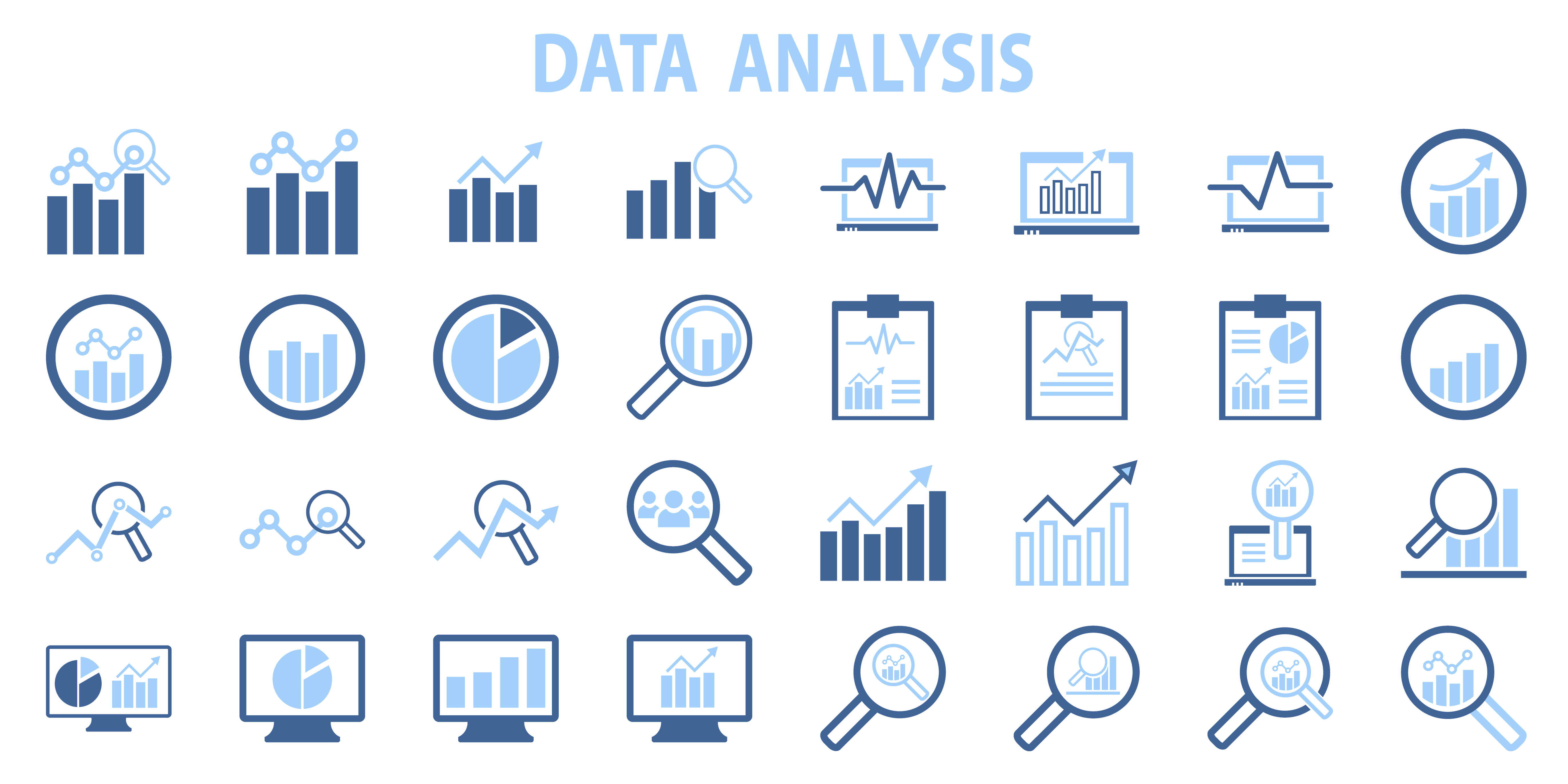 Practical tips for optimising recruitment websites
Optimising your recruitment website is an ongoing process; it's a job that's never finished. And this should be exciting for recruitment marketers as they can make an impact on the search engines which in turn will reach candidates and clients. What's more, by continually investing your time in recruitment SEO and optimisation strategies, you'll be continually building a strong digital brand. What's not to love?
For on-page SEO, content is a great way of building your recruitment SEO . Content marketing in recruitment is evolving and through building brand awareness it underlines your credibility and drives traffic to your website. Through your content, your SEO grows. It's a self-fulfilling circle.
Top tips for your written content:
● Discover Google Keyword Planner and AnswerThePublic.com for terms to help you with your recruitment SEO strategy
● Avoid the use of internal terminology or abbreviations – use language your target will enjoy and understand.
● Insert internal and external links to credible sources in your content – search engines adore this.
● If you're struggling what to write about check out Google Trends and look up the topics in your niche to see what moving and shaking.
● If you are producing video content, apply subtitles. Most consumers of this content view it quietly so don't let them miss out on your message.
● Evergreen content – updating blogs with subtle amends is extremely valuable and great best practice.
Meanwhile, off-page SEO is as important to building SEO for recruitment agencies. The performance gains here include leveraging your social media and empowering consultants to build their personal brands. This will help reap ongoing rewards because you are sharing your content on social media for wider reading and interest. When you write or evolve content, consider the reach this will have – building your social strategy centres around content. Additionally, invest time in backlinking and build relationships with media partners and your clients to offer back links to each other. Buying backlinks is a short-term strategy which is looked on dimly by Google and Bing. Quality backlinks are what you should be searching for. Reviewing your technical SEO is a continued process which ensures the building blocks for your website remain strong and true. A good technical structure provides the basis to grow and layer your content on top of these foundations.
Next steps
Once upon a time, SEO was the domain of technical professionals and it seemed they talked a different language. Not any longer. As we have identified, there are many practical tips recruitment marketers can action for short, medium and long term benefits. Recruitment seo has followed this trend.
Access Volcanic's platform is designed specifically for recruiters and to help them attract candidates, engage clients and build indomitable digital brands. One of the key components of the Volcanic platform is the in-built SEO mechanisms at your disposal, especially when it comes to the positioning and placement of your target keywords. SEO for recruitment is at your fingertips!
For instance, H1 tags, the single headline that is crucial for a web page is an automatically generated field. By contrast, you have the option to add H2 subheadings and place target keyword copy there as well to frame your content. What's more all jobs posted on your Volcanic website will be optimised for Google For Jobs.
If you're considering a new website or want to see how Access Volcanic can help your recruitment agency grow, book a free, no-obligation demonstration with our experienced specialists and see for yourself.
You might be interested in:
● What are the best ways for recruitment agencies to attract candidates?
● What is a SaaS-based recruitment website?
● Creating an inclusive candidate experience on your recruitment website
​

​