​As a leading SaaS supplier in the recruitment industry, we are sometimes asked,
"Can't I just pay a one-off fee and buy the website, rather than paying monthly?"
The simple answer is, there are an abundance of freelance web developers and website providers out there who can build you a basic website for a one-off fee. For some businesses, this may be all you need, however it's important to note that by choosing this option you are missing out on all the benefits a SaaS platform can offer that can be instrumental to building and growing a recruitment business.
Here's what you can gain from opting for a SaaS solution.
Ask yourself this, why does Netflix have 169 million users worldwide who pay a monthly fee for this service?
The reason this platform has continued success and why people will continue to pay for this service is because new shows are regularly added to the platform at no extra cost. Netflix subscribers aren't just buying a fixed product, they are buying a continuously updated service.
Your recruitment website SaaS platform works exactly the same. Any new feature or upgrade to the platform is automatically rolled out to all users, so as a SaaS client, you get the benefits of having the most updated version of your product at all times.
This means that your recruitment website can grow with you as you grow.
Volcanic client, Sarah Roebuck from Eames Consulting Group has attested to this,
"We were looking for a recruitment website supplier that could mirror how we were trying to grow as a business. We didn't want to invest that time in building a website to then just ignore it for 2-3 years, it needed to be something that would flex and grow with our business. Volcanic was the only supplier that could offer us that kind of solution, and we now have four websites with them!"
With a SaaS platform, you also have the reassurance that your product is GDPR compliant and secure.
The level of security that is implemented and maintained by your website provider is automatically transferred to your website. This means that you don't have to take on the responsibility of ensuring that all the data that runs through your site is secure, because your SaaS provider takes care of this for you.
A SaaS website platform isn't just a brochure site.
The extensive suite of marketing features that come with it make this platform a candidate attraction tool which can sit at the heart of your recruitment marketing strategy. If you view your website in this way, you will soon reap the rewards that are experienced by Volcanic clients.
Our client Search Consultancy recently reported that 60% of successful candidates for a project applied via their search.co.uk website.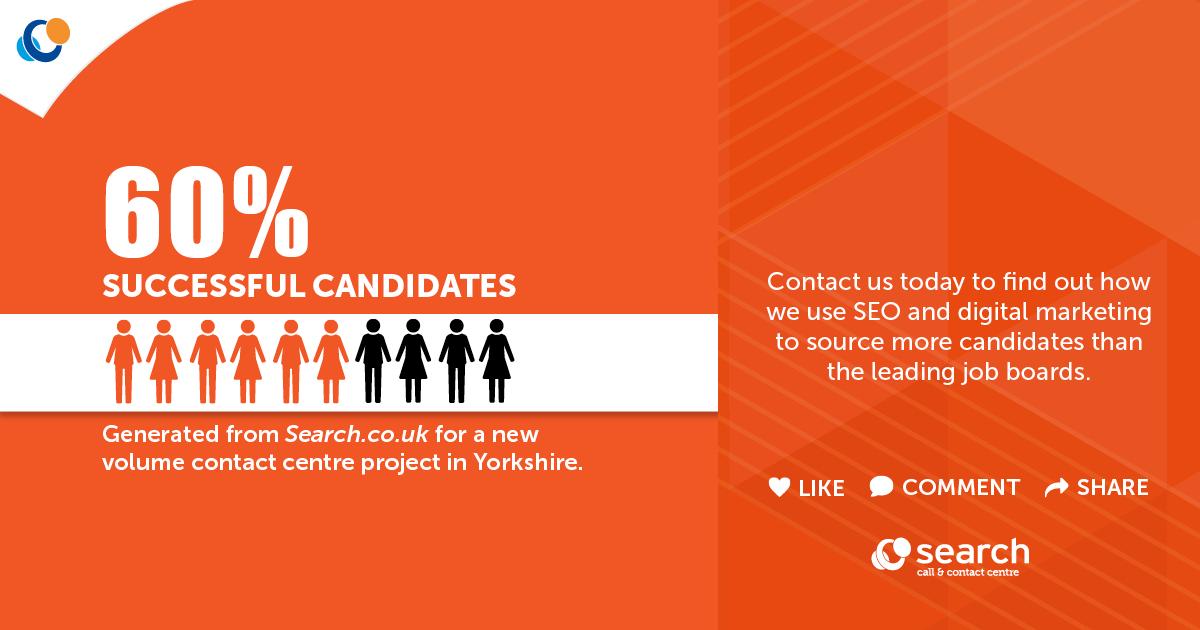 Click here for image source.
Your recruitment website is like a gym membership.
While fantastic results such as the above example are achievable, it takes work to make this happen. Like a gym membership, your recruitment website will only be as good as you make it. Your gym membership won't make you fit and healthy unless you show up and workout. Similarly, your recruitment website needs to be fed with updated content, whether this be new jobs or blog posts, and you need to ensure that your content is optimised so that candidates and clients can find your website via search engines (You may want to check out our SEO hacks guide for recruiters!).
If you'd like to chat to our team about how our recruitment website platform could benefit your business, get in touch with us and we would be happy to give you a demo!
​
​
​
Learn more about our leading recruitment website platform and find out how you can boost your candidate attraction!
​
​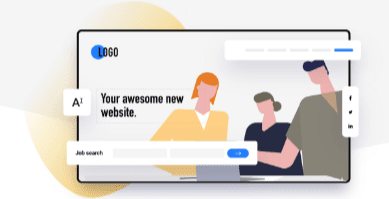 ​
​
​