​​

What is the best recruitment website platform for international agencies?
Selecting the right recruitment website platform for international agencies is a significant project, but when researched correctly it should fit right in with your business strategy to scale in multiple locations. International agencies have a nest of regulations, candidate sourcing techniques, and marketing tactics to think about. Your agency's website will be just a piece of that puzzle but can be a helpful driver in getting all the other pieces to fall into place.
While trying to find a website platform for global recruitment agencies, some of the problems you might be facing down are:
How to compete for talent in multiple markets

How to communicate with candidates across time zones, languages and cultural barriers

How to meet compliance requirements for different countries
At Access Volcanic, we've worked with many global agencies and have seen how their unique challenges can inform their tech strategy. We've put together a guide to help you figure out how to:
Stand out and connect with local talent

Meet compliance and data security regulations

Choose the right recruitment website designers for your agency
With some of these questions answered, we hope that you'll feel that identifying the right website platform for your recruitment business just got that much easier.
What are your challenges as an international recruitment agency?
1. How do I compete for talent against global and local recruitment agencies?
As an international recruitment agency, you'll be fighting to win over candidates on two fronts. First, your agency needs to win over talent from local recruitment businesses, which may be better placed to develop face-to-face relationships with candidates and understand their needs.
Then you'll be competing with other global agencies, which could have better brand recognition, more resources, or networks already developed across many markets. Ensuring your site is available in many languages is one way to stand out and show global credentials. It's possible to upload site content in multiple languages manually, but that additional admin time can trip up fast-paced businesses.
That's why we suggest selecting a recruitment website platform with multilingual settings built in. International candidates can feel comfortable – and better engage with your site – if they can search for roles in their preferred language. A recruitment website platform with multilingual job search allows you to attract a more diverse pool of candidates and show a commitment to inclusivity. This can apply not just internationally, but within any country where your business recruits.
Key Takeaways:
- Build local networks by sourcing via your website
- Use multilingual website settings to connect with talent
2. How can candidates find the right local jobs when I'm in a different country and time zone?
Helping candidates find the right role on your website quickly is key. The average time someone spends on a website is just under a minute. If your international recruitment website isn't set up for candidates to find relevant roles right away, there's the potential for them to bounce and for you to miss out on placements. From our experience, a site with the right job search functions provides a slicker candidate experience. With a global location list and multilingual job search, international candidates can filter the most relevant jobs faster.
Another tool to look into is what SEO settings the platform offers. Thanks to optimisation, your open roles can get spotted on local search engine pages – no networking required. It's not always easy to get the edge on other websites, but by getting your international recruitment agency noticed locally, doors can open for the right talent anywhere, anytime.
Key Takeaways:
- Leverage global location and language settings to source internationally
- Reach out via SEO to meet candidates where they are
3. How do I onboard candidates when dealing with different local labour laws?
Candidate onboarding can be uniquely challenging in global recruitment.
It's not always easy to track visas, background checks, and other documents required for different roles in different countries. Screening CVs with different formats, comparing education and experience from a variety of backgrounds, and trying to jump through legal hoops – all while dealing with potential language and cultural barriers – makes the international recruiters' job a tough one.
That's where a candidate portalcan come in handy for global recruitment agencies. By offering one login for document uploads and onboarding, managing the flow of paperwork should be much easier. Getting documentation right on the candidate side can save your team endless admin. And from the legal perspective, it saves a massive headache too.
Access Volcanic's candidate portal gives you the extra assurance of protection for candidate data by following localised compliance regulations, such as GDPR. Best practice is to research security offerings from any provider, and to invest in the data protection that will cover you across the widest range of countries. In our next point, we'll cover just that.
Key Takeaways:
Offer candidate portals to easily collect and organise a wide variety of candidate documents

Take advantage of asynchronous, self-serve tech to connect with global talent
4. How do I meet data security regulations across many countries?
There are obligations that your recruitment agency must meet if you're placing roles internationally. Some data protection regulations you might know are GDPR in the EU, the Privacy Act in Australia or the CCPA in the United States. We mention GDPR not because it's the only data protection law, but one of the strictest. If your agency operates anywhere affected by the law, your recruitment website must be 100% trustworthy in protecting data privacy.
For your recruitment website, we suggest researching the data compliance regulationsthat the platform can offer. Most reputable platforms will have GDPR compliance built into their data collection tools. For example, any form that collects data (like a contact form) should have the option to wipe that data upon request. If it's difficult to chase down all the data your site collects, whatever gets missed creates a compliance risk. To make your businesses' international data protection even stronger, look for a platform with multi-region hosting. If your site can be hosted on a local server, it helps practically with site speeds and legally with local data compliance rules. For the ultimate in data protection, we also recommend having a platform that automatically tracks data for auditing. For safety's sake, it's usually better to keep your site local, and to keep good records.
Learn more about keeping your global recruitment website GDPR compliant.
Key Takeaways:
- Ask vendors about which compliance laws their tech can cover
- Aim to meet the strictest data regulations as the safe option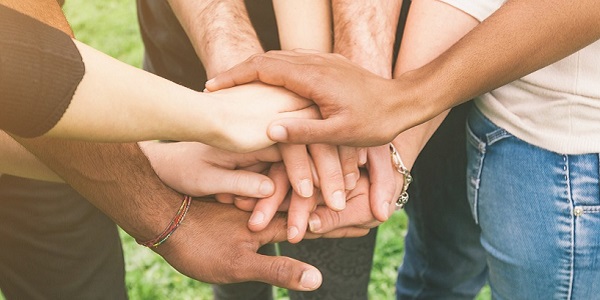 ​
How can you choose the best recruitment website platform for international recruitment agencies?
We've covered the most common challenges that you'll face as an international recruitment agency and offered a few tech features that can ease the burden. To help you choose the right website platform for global recruitment agencies, we've put together a summary of recommended website features.
The most important features for an international recruitment website:
Inbuilt data compliance settings | To ensure the strongest possible data and legal protection for your agency across multiple countries.

Multilingual website settings | To reach out to global talent and connect with candidates you would otherwise miss.

Candidate portals| To allow easier onboarding with the large number of compliance documents you'll be working with.
SEO settings | To enable you to get your international recruitment website in front of the right candidates on local search engines.

Global location lists in job search | To better target the right local talent and keep just the relevant roles visible.

Multilingual job search function | To ensure all data shows for candidates in their preferred language, giving a greater chance they'll find the best job and you'll fill more roles.
Discover how Access Volcanic supports multi-location recruitment agencies
At Access Volcanic, we support many international recruitment agencies with our SaaS recruitment website platform which includes several advanced features that can make multi-location recruitment simpler. These include:
A platform built to GDPR-recommended security standard

Multi-region hosting

Candidate-managed profiles and document uploads via portals

Multilingual site settings

SEO and Google for Jobs optimisation
We understand that the right recruitment website platform can make a big difference for agencies, no matter their specialism or location. To find out more about how an Access Volcanic recruitment website can work for your multi-location recruitment business,get in touch with our team.
-------------------------------------------------------------------------------
Questions for international recruitment agencies:
How to get the best international talent in a highly competitive market?
- Must compete with other international agencies AND local agencies
- Need to build local networks & relationships – face-to-face is still important
- Finding the right ways to source candidates in different markets
- Finding talent willing to relocate
How to communicate across time zones and take cultural differences into account?
- One approach won't work for many markets
- Screening CVs/education - very different based on country, difficult to compare
- Potential language barriers
How to meet compliance requirements?
- Recruiting online = data protection & security needed
- Can take a long time to process work visas and other documents = client losing money, agency losing money, need to stay on top of communication
- Onboarding issues
- Understanding different labour laws = HR, legal advice, local accountant/tax experts
Tips for international recruiting
Focus on countries will have candidates with your required skillsets to narrow down the search.

Go the extra mile to conduct an international background check so you can verify the credentials and experience of the potential candidate

Have a structured hiring process in place – to ensure a smooth process and experience for the candidate (to compete effectively with other firms)

Incorporate a good mix of cognitive ability tests, competency tests, and behavioural interviews to evaluate them based on your needs

Avoid having the entire recruitment process online – in-person interviews are essential to building connections with candidates, helping evaluate them more effectively as well as represent the company better.
​