​

WordPress vs. a recruitment website platform: What are the differences? Here's a recruitment website comparison for you
Finding the right recruitment website platform for a recruitment agency can be daunting. To make things easier for you, we will explore the differences between two popular options: a WordPress recruitment website versus one built on a recruitment website platform. There are good reasons to go with either solution depending on what you want from your site and the resources you have available to maintain it.
​Based on our industry experience, we've put together a roundup of the differences and benefits of both options. Once you've read this article, we hope you feel confident about the choices available and deciding whether a recruitment website platform such as Access Volcanic is a suitable alternative to a WordPress CMS.
Definitions
​Before we dive into the comparisons between WordPress CMS and alternative recruitment website platforms, let's take a look at what they both do:
WordPress CMS
​WordPress is a content management system (CMS). Many people think of WordPress as a simple blogging platform; this is the WordPress.com service. The .com version uses a simple drag-and-drop website editor and offers plenty of templates. It's great for beginners looking to make a blog, but not usually recommended for a business website.
​WordPress.org is the self-serve option. It's open-source software that lets you build just about anything. Being more customisable, it's not limited to a blog-style set-up like the .com version. Many smaller businesses choose to build their website using this platform, and it can offer a simple solution for recruitment agencies.
Recruitment website platform
A recruitment website platform has been developed to incorporate all the functionality relevant to the specific needs of the recruitment industry such as SEO-tagging for jobs and candidate portals. This feature-rich platform with its own inbuilt CMS is then overlaid with the individual agency's own branding. The design element is usually created by the website platform provider in partnership with the agency, either using existing recruitment website templates for a faster, low budget delivery, or via a bespoke design project. The recruitment website platform's suite of no-code tools serves as a good WordPress CMS alternative if you want an industry-specific solution built with UX to optimise the candidate journey.
Let's now dive into some of the details and main differences between WordPress CMS and recruitment website builder platforms.
Key differences between WordPress CMS and a SaaS recruitment website platform. Recruitment website comparison:
Factor

Wordpress CMS

Recruitment website platform

Website set-up and hosting

Flexible to move hosting service for additional cost

​Highly technical to set up

Included with the service and included in the monthly charge

Not able to transfer the website hosting

Configuration and editing

Uses a form editor

Likely to require plug-ins for recruitment friendly functionality

Uses a visual editor

​Feature-rich functionality and no-code tools

Third-party integrations built into the platform such as multi-job posters and CRMs

Site security and data protection

Need to regularly monitor and update site elements to keep secure

​Responsible for how a WordPress theme, plug-in or third-party software collects personal data through your site

Platform provider will cover security updates

Caters for GDPR compliance and offers other consent-capture forms

Maintenance and cost of running the website platform

Core is free to use

​Additional costs for hosting, domain names, and some plugins

Potentially lower direct cost overall, but needs more maintenance

Monthly fees for a SaaS service

Includes help with design, maintenance and security, and a customer support team

Support

You're on your own to search for new plug-ins and to implement them, or you can pay a developer or agency to make ad hoc changes

Access to a Customer Support portal with library of how to guides

Customer Success Plans according to level of support required
​
Website set-up and hosting
1. Website hosting for WordPress
You'll need to determine how you are going to host your site in order to get it live. For WordPress, finding a host can be an intense technical process.
The benefit is flexibility. To move from one host to another, you can export the entire website and transfer it. With other website builders, this is rarely an option.
If there's high technical know-how on your team and you want more options, WordPress might be better in this case. Remember that the ongoing hosting costs are additional to the website development.
​
2. Website hosting for recruitment website platforms
When you opt for a recruitment website platform, hosting is automatically part of the package e. This saves you the time, trouble and expertise needed to find a host yourself for your website.
With a recruitment website platform, you can set up your site quickly and trust that the hosting is sorted out. The monthly payments for your recruitment website platform will be inclusive of hosting, so there are no hidden costs or contracts to negotiate.
If getting your recruitment website live quickly is a priority, and you are looking for your website provider to take care of more things on the technical end, then this could be a good choice.
​
3. What is best for set-up and hosting? The deciding factors
WordPress might be right for your recruitment business if:
Your team has a high level of technical ability

You might want to move your recruitment website to another hosting service someday
A recruitment website platform might be right for you if:
You want to set up a new site quickly without the hassle of sorting out a web hosting agreement

Building a website from scratch and hosting is too expensive, technical, or time-consuming​
Configuration and editing
1. Editing on WordPress
Adding and editing WordPress themes or plugins can take some time and work. WordPress doesn't have an intuitive drag-and-drop editing function. Instead, you'll edit using a form editor. When you work in a form editor, it looks like entering text into a series of boxes. This format can be a little less intuitive than other kinds of site editors.
A recruitment website on WordPress will likely need plugins to satisfy your requirements and deliver a smooth candidate experience. These will enable you to add contact forms, application portals, and other features to help your recruitment operations.
Some of these requirements could mean needing an intermediate-level comfort with HTML and CSS, depending on how each element interacts with the rest of your WordPress site. If your team has the technical ability and capacity to take it on, and you want a higher level of configuration that you are able to maintain going forwards, this could be a good choice.​
2. Editing on recruitment website platforms
Recruitment website platforms can be better for start-ups, small teams, or any business that wants to focus on non-technical projects such as building their brand presence using the available templates and no-code tools. These sites usually have a visual editor. This the drag-and-drop style editor that makes building and editing a bit simpler and making it faster to create new content.
Recruitment website platforms will come with many inbuilt features. This means no back-end work to install plug-ins; instead you build using whatever tools are already available. This can limit the level of customisation on your site, although it is possible to go for a bespoke design when the site is created.
On the plus side, these website platforms have been configured for recruitment-specific audiences. They should already come with features to help your recruitment operations. If you want a more intuitive site editor and would like to benefit from functionality built with deep industry expertise, a recruitment website platform could be better.​
3. What is best for configuration and editing? The deciding factors
WordPress might be for you if:
Your team has more experience with web design

HTML is no obstacle

The web design team can dedicate time to editing plug-ins/themes as needed
A recruitment website platform could be the best choice if:
You want a drag-and-drop visual site editor for ease of content creation

You are looking for inbuilt features to help your agency achieve its specific recruitment needs

The platform' provider has a variety of existing themes(and even bespoke design options)that can be tailored to your brand with their support
​Site security and data protection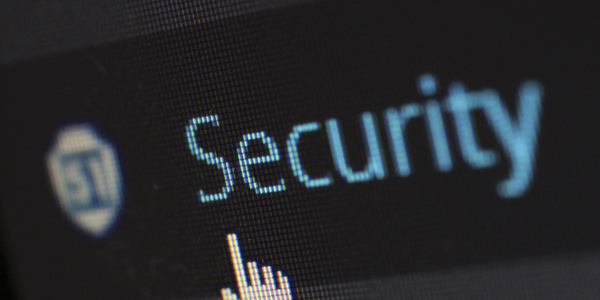 ​
1. Website security on WordPress
Security on WordPress sites will be your responsibility to uphold. WordPress sites are made of many parts, which can mean many different potential security breaches. By using themes and plugins made by outside developers, it'll be up to your team to vet these features for their security. Also, WordPress site elements need regular updates to ensure you have the latest version on your site, to reduce security risks and maintain site performance. It might be a good idea to stick with WordPress only if you feel confident that your team can screen, install, and maintain all the elements of a WP site.​
2. Website security on recruitment website platforms
One of the benefits of recruitment website platforms is how much is built in, including data security. Given most recruitment website platforms will be supporting hundreds of sites and their associated data, security will be of key importance to them.
Good website platforms will be specific about what data protection they offer (like GDPR)and provide reassurance as to how their security standards will keep your website data safe and compliant. They should have a full-time team dedicated to working on the platform's code and security updates to minimise risks of data breaches. Regular updates should protect against most points of attack and potential downtime.
The right approach depends on the skills of your own team. If capacity for regular security updates isn't there, it might make more sense to work with a recruitment website platform.​
3. Site security and data protection: the deciding factors
WordPress could be the right choice if:
Your team is technically skilled

There's a process to continuously maintain security on the site
​A recruitment website platform might be better if:
​You want peace of mind with management of security taken care of on your behalf

The website provider has clear guidelines on how GDPR and other data protection will be handled​
Maintenance and cost
1. Maintenance and cost of WordPress
WordPress' core software is free to use, but there are associated necessary costs to get your site live. The main costs for WordPress come from hosting, domain names, themes, and plugins, plus possibly a marketing agency to help with design.
Hosting costs depends on the provider and can range anywhere from £2 to £400 per month. After that, a domain name can vary from between £2 to £20 annually. To build up your WordPress site, there are tens of thousands of free WordPress themes and plug-ins available. Using these elements, it's possible to build WordPress recruitment websites for a fairly low cost, and it might even be lower cost than a recruitment website platform.
However, there's no guarantee that free or low-cost features will meet recruitment-specific needs like:
Candidate portals

SEO optimisation for job search(helping to reduce your job board spend)

Recruitment CRM integrations
​Another thing to consider: WordPress doesn't have a traditional customer service team. To build and maintain your recruitment website, you'll use documentation and tutorials to self-serve.
​Making a judgment about WordPress sites for recruitment depends on the individual business. If saving on price is important and your team can handle site building and maintenance independently, WordPress could be the right choice. However, be mindful that this may be a short-term cost–saving if as you grow you have to rebuild your website and your WordPress one is unable to scale with you.​​
2. Maintenance and cost of recruitment website platforms
​If you invest in a recruitment website platform, the monthly fee will include all related elements.
​Hosting, security updates and all the recruitment-specific features within the recruitment CMS software should be part of the package, as well as the initial design and build. This makes it a strong choice to consider for recruitment agencies that have smaller, less technical teams or want expert design input to their recruitment website project.
​To give an idea of the size of the investment, at Access Volcanic we charge from £250/month for a simple website (covered by the fees of an average permanent placement), and from £699/month for a more complex site with a bespoke design.With our recruitment website platform you'll get:
​Hosting and domain set-up

Site design and creation

Customer support portal and Customer Success package options

Functionality rich CMS for ease of uploading optimised content

The confidence of partnering with a platform that has created and powers hundreds of recruitment websites around the globe
​Other recruitment website platforms will operate with a similar SaaS model that accounts for a higher price compared to WordPress due to the richer functionality and included services. The benefit of going this route is having expert brand design at set-up, saving time and effort on maintenance, and technical support, less contracts to manage and having one invoice from one provider. If you're looking for software that pulls everything together for your website management, this could be the better option.​
3. Maintenance and costs: The deciding factors
​WordPress might be the right choice if:
​You want to go with a less expensive option and have and a team with high technical knowledge

You have a plan to configure the WordPress site to add recruitment-specific features via add-ons

​You've done the research on the WordPress configuration options available and know which themes/plug-ins to use and that they are from reputable developers

Your team can dedicate time and resources to maintain the site via documentation and tutorials
​A recruitment website platform could be right if:
​Your agency can offset a potentially higher cost with more candidates generated and placed by your website

You want visibility of your total monthly website costs

You would like the extra support from a customer service team

You want the security of site hosting and updates managed by your provider​
Benefits of WordPress CMS vs. recruitment website platforms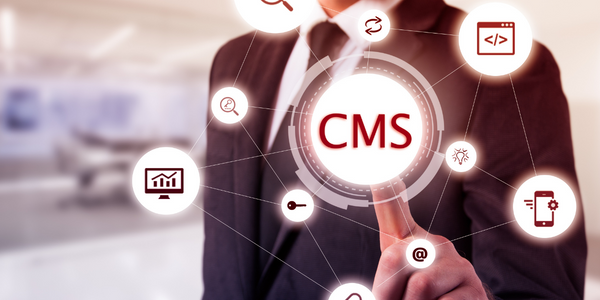 ​In this article, we've looked at WordPress CMS alternatives. We've offered the biggest pros and cons of recruitment website platforms and WordPress sites for agencies.
​Here's our roundup of the best reasons why you might want to go with either option.
1. Benefits of WordPress for Recruitment Agencies
​Complete customisation as you're starting from scratch

​Total site ownership

Freedom to change site hosting

Varied pricing makes it possible to build and maintain at a lower cost​​
2. Benefits of Website Platforms for Recruitment Agencies
​Functionality built specifically to help agencies attract candidates, clients and consultants

Intuitive CMS with SEO tools for job optimisation

Extra support in design and maintenance

One price for total SaaS service

Full reporting suite for visibility of results​
In conclusion: should you use WordPress CMS or an alternative recruitment website platform?
​When choosing a recruitment website builder, there really two ways to go.
​With WordPress or a generic equivalent, you'll have higher technical demands that you will need to manage yourself, but the option for greater customisation.
With recruitment website platforms, there are more features specific to the demands of recruitment and jobseekers and a higher level of support, but sometimes with less ability to customize.
​No matter your final decision, we hope that this article gives a clear view of the available ways to build your website.
​If you want to explore whether a recruitment website platform is right for you get in touch with our experts, Access Volcanic has years of extensive experience designing and powering hundreds of recruitment websites for agencies around the globe.